There have been many stories and myths passed down over the centuries surrounding the relevance of the Halloween pumpkin, none more entertaining than the old Irish legend of 'Stingy Jack'.
The story goes that one night while out drinking, the Devil appeared to Stingy Jack and offered to buy his soul. Stingy Jack, who loved money but didn't like to part with it, tricked the devil into turning himself into a coin. He then kept the coin in his pocket next to a little silver crucifix. Jack had succeeded in locking-up the Devil, and added another coin to his collection. A year later Stingy Jack became ill and worried the Devil might seek retribution on him in the afterlife. So, he released the Devil on the condition that he would not come for his soul when his time came to pass.
Eventually, that fateful day arrived. When Stingy Jack died he was told by the angels there was no place in heaven for a man who made deals with the Devil. The Devil remained true to his word and told Jack he would uphold their bargain, forfeiting his soul. It is claimed that Jack then took a lump of glowing coal from the fires of hell and put it in a cut-out turnip to make a lantern that would light his way as he wandered through the blackness that would now and forever engulf his soul. From that day on he was know as Jack-O'-lantern.
Before we carved pumpkins, the Irish chiselled monsterous faces onto turnips and lit them with candles, believing they would ward off evil spirits. When Irish immigrants introduced the tradition to America, home of the pumpkin, it became an integral part of their Halloween festivities.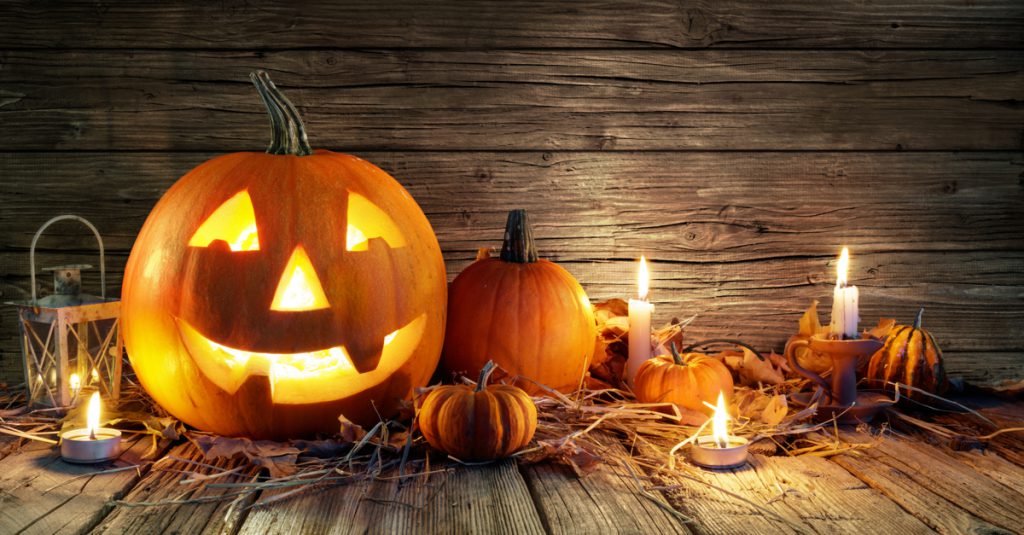 There have been many adaptations of the Jack-O'-lantern story over the years but this one remains one of our favourites, and we're pretty sure Stingy Jack would love to get his hands on our Halloween prize this year.
In association with our sister company Off Peak Luxury we are offering you the chance to win a £200 luxury Hotel Voucher, simply visit the Off Peak Luxury website and find the hidden Halloween Pumpkins.
We have added a pumpkin emoji to ten hotels featured on the website and all you have to do is find three of them. Once you have found them submit your entry and tell us which three you found. GOOD LUCK!
All correct answers will be added into our prize drawer and a random winner selected on 01st November 2021.The winner will be notified within 7 days of the draw taking place.